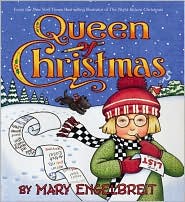 I love Children's picture books. The best art in the world is found in the children's lit. section at the library. We collect Christmas everything around here and this is newest book in our collection thanks to Circe! Thank you Circe!
I love the message in this book. It reminds me of some advice that I got from a friend one day who said, "Life is short. Don't make your life about taking care of stuff. Make your life about experiences." Circe does that better than anyone I know as well as gifting great experiences that become treasured memories to her family, especially her children, and all her friends. Getting and having lovely things is wonderful, but memories of great times last forever.
I enjoy so much the work of what little c calls the "HOLIDAY BOOM!" Making the chocolate chip pecan pies for Thanksgiving is coming right up.. The trick is to skip the parts you don't like as much in favor of the fun part. For example.. I don't enjoy making the pie crust usually... so I skip that part... buy the crust and just make and bake the filling inside. I love the smell from the oven.
What are the parts you'd skip and the parts you enjoy the most?