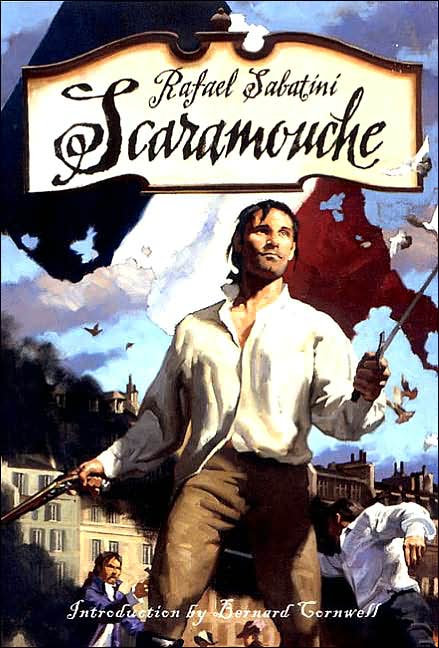 If you happen to be in the market for a great summer read, here you are. Originally published by Rafael Sabatini in 1921, the book tells the story of Andre-Louis Moreau. Andre-Louis is a man of illigitimate birth who is raised with almost all the privilages of his nobleman godfather. The book is set at the cusp of the French Revolution and tries to explain the attitudes of the different classes of people and how the revolution turned into the blood bath that it became. In the middle of all that sort of danger, Andre-Louis crosses the temper of a very powerful man, the Marquis de la Tour d'Azyr and has to live a life on the run.
I don't think this book approaches the greatness of Dickens
Tale of Two Cities
, one of my personal favorites, there isn't the depth to the characters or the same satisfaction in the ending. Still, I strongly recommend this book and think that you will really enjoy it!